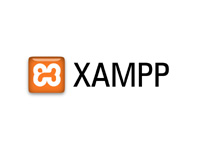 XAMPP is a localized web development environment that allows you to install everything needed to start designing and developing web sites and applications locally.  XAMPP is an easy to install Apache distribution containing MySQL, PHP and Perl from Apache Friends.  There are currently four distributions; Linux (tested for SuSE, RedHat, Mandrake and debian), Windows (for 200, 2003, XP and Vista), Mac OS X and Solaris (tested for Solaris 8 and 9). The distribution is free of charge under the GNU General Public License.
Downloads can be found at:
ApacheFriends:  http://www.apachefriends.org/en/xampp.html
Sourceforge:  http://sourceforge.net/projects/xampp/
Here at C Chin Studios, we've tested the Windows and Mac installations and found it to be simple and stratight forward.  Add-ons, such as WordPress, can be installed into this environment to allow use locally.  When you don't have access to the internet, or its inconvenient, XAMPP is an excellent alternative to keep you going.  Keep in mind that many features have been intentionally disabled to make things easy.  Features such as security settings have been left off.  One should be cogizant of these settings so when one moves work to an internet enabled site, they are correctly set.
There are a variety of other localized development distributions including MAMP, JAMP, PAMPA, Z:WAMP, VertrigoServ,  EasyPHP, Repos Server,  WAMP Server and WLMP.
In addition to the how-to install article on Apache Friends, there have been numerous article written by other on how to best install XAMPP.  Some of our favorites include;
Debian Help:  http://www.debianhelp.co.uk/xampp.htm
Drupal.org: http://drupal.org/node/161975
Six Revisions: http://sixrevisions.com/tutorials/web-development-tutorials/using-xampp-for-local-wordpress-theme-development/
WordPress.Tv:  http://wordpress.tv/2009/11/12/installing-wordpress-locally-using-wampserver/
Having a localized development environment allows you easy, full control to design, develop and test web sites and applications.  Just remember that XAMPP is intended only for localized develoment, though it can be switched to a production mode environment with modifications.