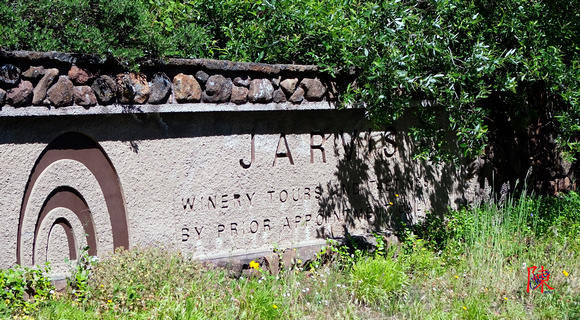 Jarvis Winery and Vineyards are located above Napa in between Mt George and Milliken Canyon allowing for cooler growing temperatuers due to altitude and maritime breezes.   Founded by William and Leticia Jarvis, the winery itself, 45,000 square feet, is located underground in a cave that was excavated in the Vacas Mountains, about 4 miles east of downton Napa. The overall estate is 1320 acres with 37 acres allocated for vineyards.  The Jarvis' have owned the winery for over 20 years.  All winery operations and administration are located in these parabolic shaped caves designed by William with the help of consultant Gregg Korbin and the UC Berkeley computers.  A stream runs through the middle of the cave and is fed by a waterfall.  Tours of the vineyards and cave is by appointment only.
The two tours available are the Vintage Tasting Tour and the Platinum Tasting Tour.  More information can be found on their website.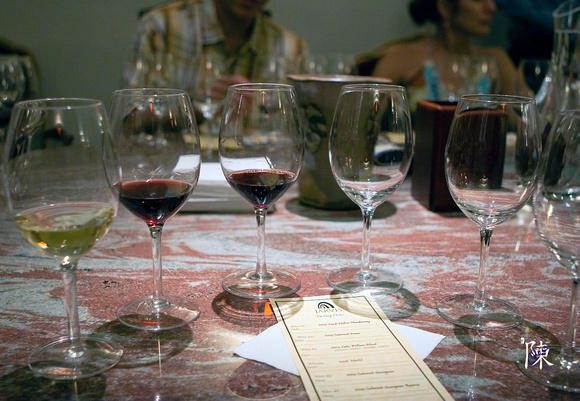 We choose to take the Vintage Tasting Tour primarily due to the last minute decision to take the tour.  The tour included a walk through the caves to see the facilities and a tasting of six of their wines accompanied by cheese and crackers.  This visit, we tasted;
2007 Finch Hollow Chardonnay
2005 Cabernet Franc
2004 Lake William – Blend of Cabernet Franc, Cabernet Sauvignon, Merlot and Petit Verdot
2006 Merlot – my favorite of the group – tastes more like a pinot noir
2003 Cabernet Sauvignon
2003 Cabernet Sauvignon Reserve
Some of the highlights of the tour included;

–  the bottling room with a custom designed bottling machine by William Jarvis.  Notably, the wax seal a top some of Jarvis' premium wines is done by hand.

–  underground stream and waterfall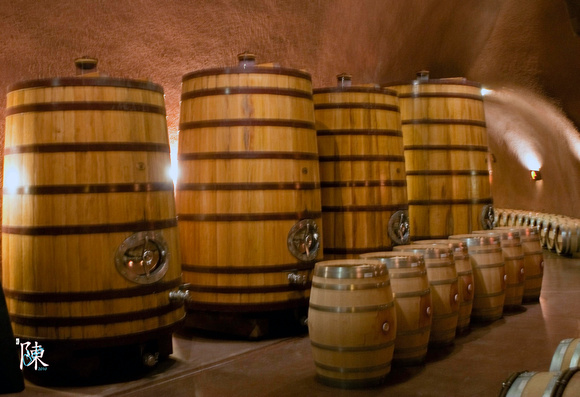 –  storage/fermentation tanks

–  event room  

For more information, you can visit their website at:  http://www.jarviswines.com/.  More photos can be found at:  C Chin Studios Gallery.